Heres what clients are saying about
Kelly Parker ...
Professional Real Estate Experience
"The quintessential professional; she listened to our needs and responded by leading us to properties with the features we sought and within the boundaries of our stated preferences and desired location(s). We feel that price is what you pay and value is what you get and she kept the two aligned throughout. We were always made to feel as if we were her only clients even though we knew that she had a busy schedule. Our home has turned olll to be exactly what we wanted, in the neighborhood and schools that we wanted, and our decision was aided in good measure by her remarkable insights and supporting data. Anyone can get online and peruse home listings but that valuable, in-depth local knowledge only comes from someone who listens to your needs and crafts a specific plan to accurately address them. For the discerning client, she is able to amass a great collection of well optioned choices from which to choose, and also provides good recommendations for third-party support (inspectors, legal, title, etc.). We keep in touch with Kelly from time to time and have received good recommendations on local services, contractors, babysillers, pizza joints etc.; she is an absolute treasure trove of information and we will not consider anyone else for our future home buying/selling needs. "
Matt and Amy Schuster
Heath
"Kelly went above and beyond our expectations last summer when we were purchasing our new home. In fact, there were times she was doing the work of the listing agent j ust to expedite the process. She took what was beginning to be a nightmare and turned it into a dream come true for us. Kelly is hard-working, thorough and knowledgeable, and I would highly recommend her as an agent. "
Jill Gilmour
Newark
"Kelly was instrumemal in helping us get the house we wamed. The offer process was difficult for us and the seller, who was very semimental about the house. Kelly was there to bridge the gap and a deal was reached. We are so happy with our new house, and there is no way we would have gotten this house without Kelly 's unselfishness and willingness to go the extra mile for us."
Ryan and Emily Dunbar
Newark
"When I was ready to sell my home in Heath, I asked a friend if she had a recommendation for a realtor that I could contact and she gave me Kelly Parker's name. From the moment Kelly walked imo my home to meet with my husband and me, I felt very comfortable with her. Since I had not personally ever sold a home, she walked me through the process and answered my questions. Throughout, the entire process of selling, Kelly was always available to answer any questions, find out information when needed, and give advice when needed. Kelly is a very warm and caring person with great enthusiasm for her job as a realtor. I would definitely recommend Kelly Parker to anyone who is waming to sell their home."
Madonna Clum
Heath
"If was not for Kelly Parker I do not believe we would have sold our house in such a timely manner and received its full value. Kelly reviewed our home and suggested several improvements that she felt would enhance our house. After we had completed these, Kelly placed it on the market. The home sold in 8 days. Kelly 's handling of the sale documents and other details was accurate and punctual. I would not hesitate to recommend Kelly. "
Ron Jones
"Kelly Parker is amazing! She was so friendly that she felt like family. We knew from the first day we met her that she was driven, very confident and wouldn't have any issues selling our home. She complimented on our remodeling skills and still hired a professional photographer to take the pictures. The professional pictures made our home look 10 times better than it already looked. We would recommend Kelly to anyone with confidence that she will treat them the same way she did us. Thank you so much for working with us Kelly and getting us even more out of our investment than we ever expected. "
Jason West
"I had been thinking about selling my house. Kelly had sold a house in my neighborhood so I made an appointment with her to give me an analysis on my house; she was able to meet with me in two days. She was punctual (good trait), knew the market conditions, what houses would compete with mine and she had a great personality. I told her I didn't want my house to linger on the market. She determined a listing price that what more than I had thought. I signed the listing agreement and the next day a showing and offer above the listing price. Kelly contacted an electrons and roofers to address concerns from the home inspection. Every thing went smoothly and I closed a mere 34 days after signing the listing agreement. "
Gordon Hufford
"Deciding to sell your home after living there 41 years is a daunting and emotional process, as well as confusing and intimidating! From the first day that I met Kelly, I trusted her to help me navigate the landmines and get through the stressful moments. Not only did she do a great job selling my home but she worked diligently to find me just the right home for my downsized lifestyle! I couldn't be more pleased! Thank you, Kelly, for all your help. "
Pat Handelman
"Kelly was very helpful and easy to work with in selling my mothers home. This was a very stressful and emotional time for me and my siblings and she was always available to answer questions, give suggestions , and guide us through the process. I would recommend Kelly to handle your real estate needs. Thank you Kelly and staff. "
Madonna Clum
"Kelly was absolutely amazing throughout the entire process of buying our first home. Kelly met with us immediately after reaching out to gather information about what exactly we were looking for. She personally would send us potential homes and anytime we were interested in viewing a home, she set up a showing asap. Kelly always made herself available same day and made viewing these home a top priority. Once we found our home and were officially in contact, the process felt effortless on our end and we could trust Kelly to get everything completed and in our best interest. I would highly recommend having Kelly Parker as your realtor! "
Jaricca Butcher
"I used Kelly when purchasing my home and when it came time to sell I chose to use her again! During both processes, Kelly stuck to her values and was a true professional at all times. Being new to the world of real estate, it was reassuring to know that Kelly had my back. Thanks for everything!! "
Ross Matheny
"Having a long history with Kelly I think I can offer sincere and honest information. Kelly is exceedingly hard working. She has never told me but I have this little thought that throughout the day she makes notes of the many tasks that will need attention. Not too strange for many business people. But in Kelly's case I feel certain that each item must be addressed before the lights go out that night. And on more than one occasion I have heard her say " ... I just can't do that" if she was contemplating a situation that might call her integrity or ethics into question. She is a woman of faith; one with strong family values and a love of community. "
Jack Shumaker
"My family has used Kelly for several moves over the years and we have always been very satisfied with her approach. She is very accommodating and always made us feel like we were her only clients. Kelly's knowledge of the housing market and professional approach made it easy for us to let go of the many stresses that come along with buying and/or selling a house. I highly recommend Kelly for selling or buying your next home! "
Phil Olinger
"Kelly is a wonderful realtor! We used her for selling and purchasing our new home and the process couldn't have been easier. Her positive energy and work ethic make stressful situations easy. We can't thank her enough for everything she did. We would recommend Kelly to anyone looking to buy or sell their home. "
Anna Morey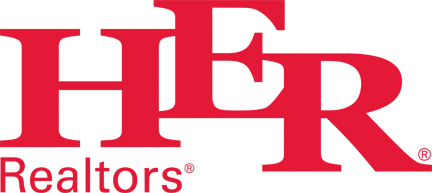 Kelly Parker, GRI
Kelly@ KellyParkerHome.com
740.334.9777
KellyParkerHome.com
Kelly Parker
740-334-9777

Kelly.Parker@HERrealtors.com