Are you Upside Down?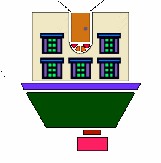 Do you need to sell your home but cannot because you owe close to or more than the current value? Is foreclosure a possibility? If so, then continue reading this before you decide to take that final step. We want you to know YOU have options!
Many lenders are facing an unprecedented number of foreclosures. The bank believes these costly foreclosure actions could be avoided through a "Short Sale" program. A short sale is where the bank accepts less than full payoff of the loan as payment in full for the property.
The short sale programs benefit both the bank and the homeowner. Banks save money on a completed short sale due to the reduced costs involved when compared to the costly foreclosure process (attorney fees, delinquent payments, eviction process, repossession of property, selling property once in foreclosure, etc.)
We help families every day just like you that are in the same situation and feel like they have hit rock bottom. WE CAN HELP!
Benefits of a Bank Short Sale

Preserve your credit standing and avoid a foreclosure.

Avoid potential foreclosure

Avoid possible bankruptcy.

Relieves financial and emotional stress.
Call Us Today!
It is never too late to start the short sale process. Even if you are in a bankruptcy, you may still be eligible for the program. It is important to know all of your options before making the decision to file bankruptcy or foreclosure.
The Yoder-Barnhart Connection has negotiated many short sales and helped many families through these hard times.

Call us today at 273-OHIO (6446)

Eliminates negative cash flow.

Release of mortgage obligations.

Allow you to sell your home with no out-of-pocket expense.
Nicole Yoder-Barnhart
614-273-6446

Nicole.Yoder@HERrealtors.com