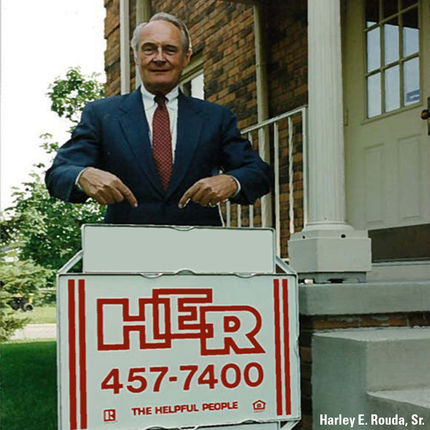 HER, REALTORS® was founded in 1956 by Harley E. Rouda, Sr. and today is the country's largest agent-owned real estate firm, consistently recognized as one of the most innovative, technologically advanced, and award-winning firms in the country. Harley E. Rouda, Sr. was recognized nationally and internationally as one of the pioneers and innovators of the real estate industry , and embodied the true entrepreneurial spirit. His company was started in the basement of his Upper Arlington home and it quickly grew to become the number one company in the region by 1964 and remains number one to this day. Today, HER, REALTORS® is still a growing company. We have nearly 1,200 associates and over 90 offices. Our offices are spread throughout Ohio, Michigan, and Northern Kentucky.
Success
Just Last Year (2021)
HER, REALTORS® has dedicated more than 65 years of service to America's dream of home ownership and we pride ourselves on our high standards of professionalism and integrity. Our goal is to make a difference in people's lives and consistently deliver an exceptional level of customer service. We believe that successful real estate transactions begin with good relationships, and our real estate experts strive to deliver the personal attention and responsive service you deserve.
Community Involvement
Giving Back
HER, REALTORS® is proud to give back to our communities.
HER Foundation
– Gracehaven Youth for Christ
– Habitat for Humanity
– OSU Star House
– The Homeless Families Foundation
– The Huckleberry House
Stuff the Backpack
REALTOR® Care Day
Our agents give to countless other charities on individual levels.