Marylee Bendig - HER Realtor Groveport Ohio
​"We have sold over $25,000,000 in homes and properties; some in just hours. My team and I represent buyers and sellers in the quaint but progressive markets of Groveport Ohio and Southeastern Columbus. Think of us as Your Southeast Connection."
- Marylee Bendig
Columbus Board of Realtors Lifetime Achievement Award

Columbus Board of Realtors $25M Club

Southeast Area Realtors Association

Ohio Division of Real Estate
---
We recently purchased and renovated a neglected historical property for use as our new office.
It is located in downtown Groveport. Please stop in. I'd love to have you meet our team and show you the restoration work.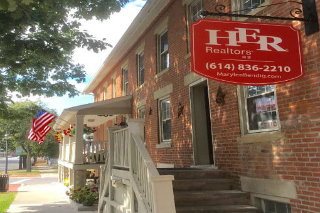 Office:
614-836-2210
Mobile: (call or text):
614-218-1097
---
Homes for Sale in Groveport Ohio